Granite Plains Farm
Our Story
We are a 2 acre family operation committed to raising pure chicken breeds known for superior quality eggs. We typically have about 8 hens in the pasture at a time which gives them plenty of free range to achieve the best possible eggs from the best possible hens.  A few of our breeds are listed below. For more information on our eggs and our chickens contact us at graniteplains@gmail.com
The Black Copper Marans: This is a breed developed in France and its eggs are the #1 choice for 5-star cooking. The Marans produces an extra large egg with a dark brown shell that is thicker and has smaller pores that other breeds of chickens. This unique shell provides for a fresher longer lasting egg. Some research indicates this shell can even keep salmonella out of the egg. In his books Ian Fleming listed the Black Copper Marans as the favorite egg of James Bond.  Martha Stewart is also a long time advocate of the Marans eggs in gourmet cooking for its unmatched quality.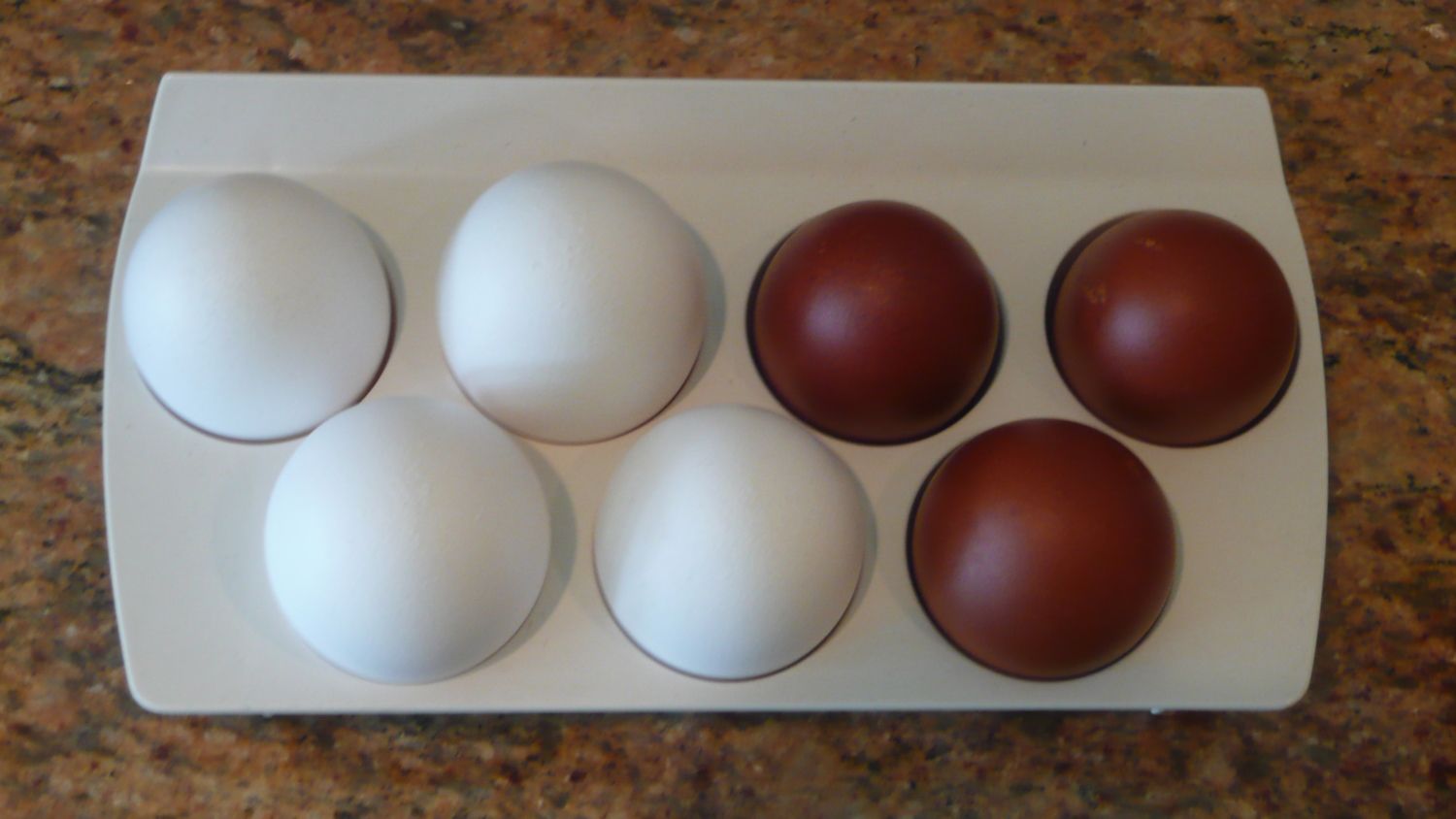 The Cream Legbar: This egg is most noted for its blue-green egg shell. It was developed in the 1930's by the Cambridge University Breeding Program in England by renowned geneticist R.C. Punnett.  Punnett achieve both a whimsical and practical laying breed. They produce colorful eggs and are reported to be more productive and lay larger eggs than other blue egg laying breeds.  Traditionally they were reported to have a large yolk to egg white ratio and are very popular for poach egg recipes. Chef Gordon Ramsey has been actively educating restaurants in the UK on the value of Legbar eggs and encouraging them to use them to improve what they offer in fine dining.  This breed was imported from Europe by Greenfire Farms in 2010 and is still extremely rare in the USA.
The Euskal Oiloa (Basque Hen): This country breed from the north of Spain was given a coveted spot in the Ark of Taste for both its egg and meat qualities. It lays an extra large coral color egg with a very smooth glossy shell.  Additionally, this breed is know as one of the friendliness chickens in the world.
---
News & Answers
The owners of Granite Plains Farm were asked to be the President for the Cream Legbar Poultry Club for 2013.  We felt honored by the invitation and look forward to working with producers across the country to advance this beautiful breed and their remarkable eggs.